Blown Glass Vases
Round Square – Vases
glass blown vase as a colourfull showpiece in your home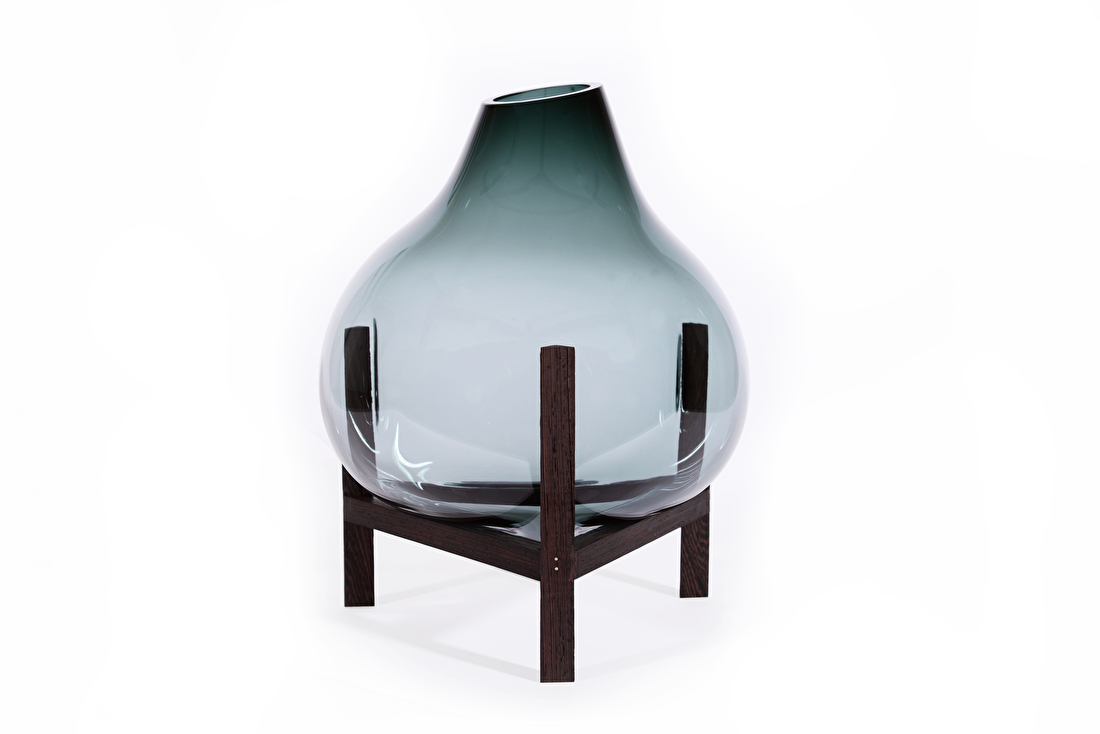 Triangular Vase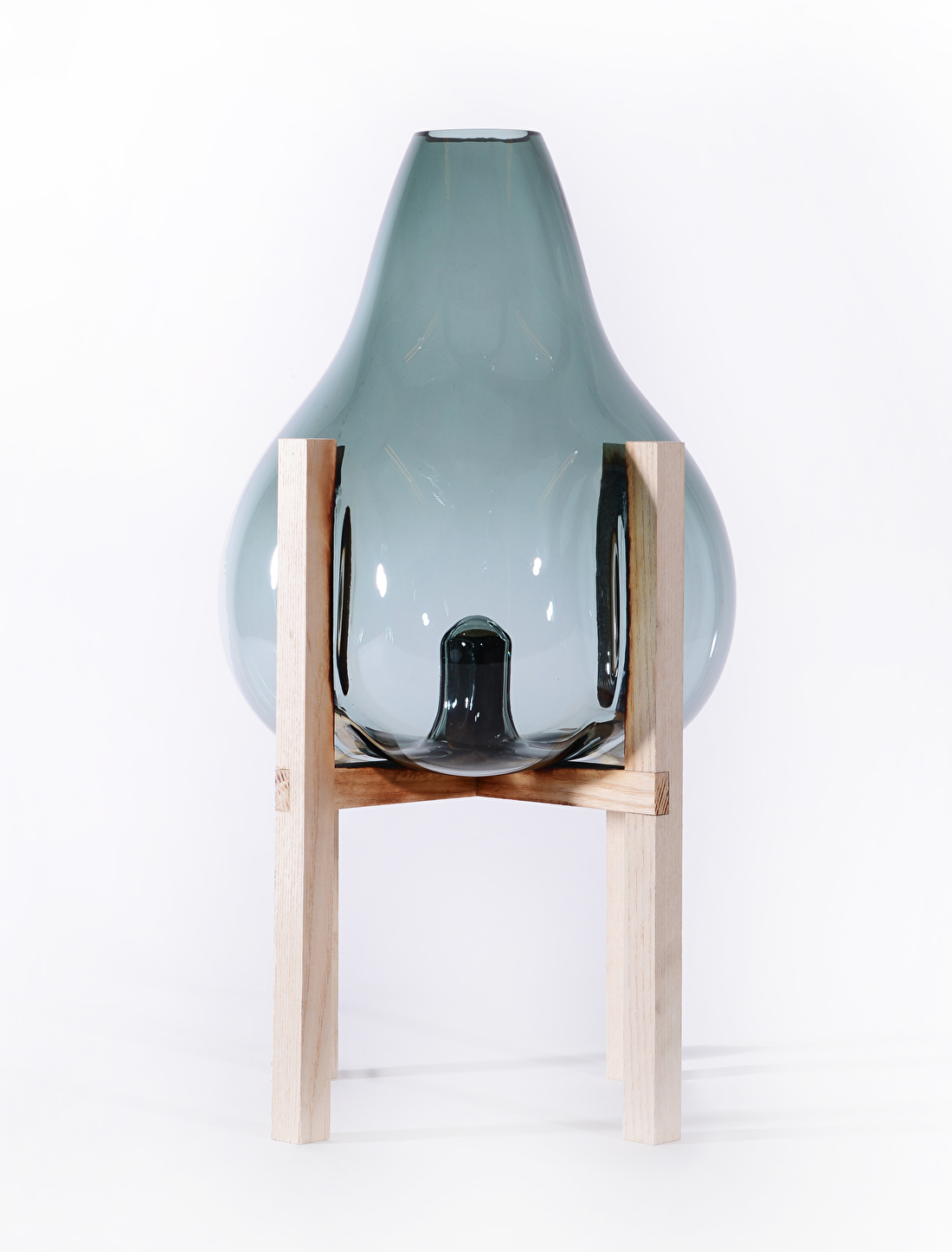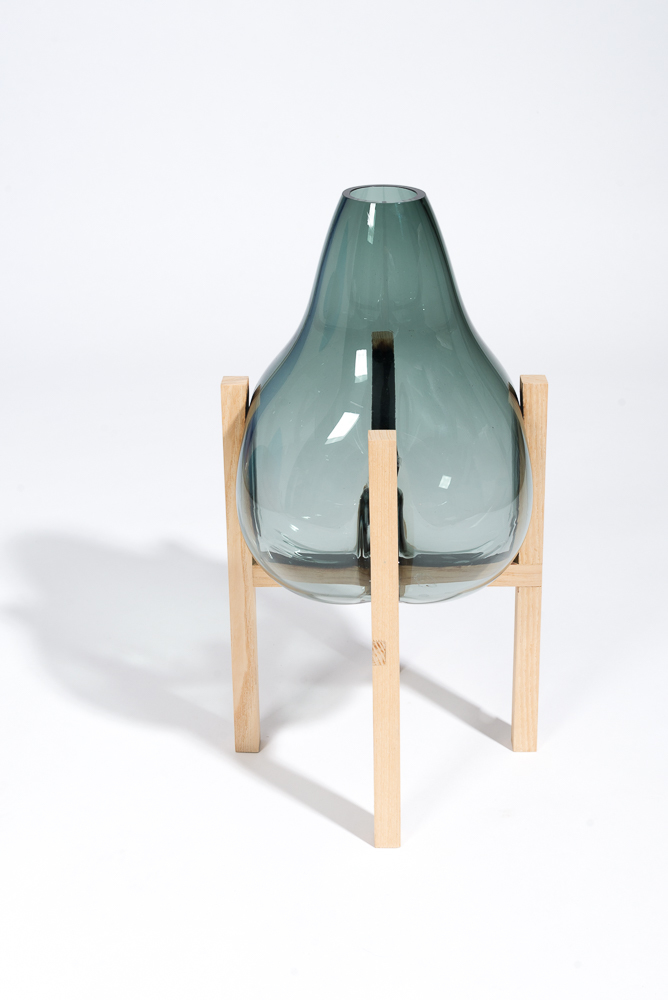 Pierced Bubble Vase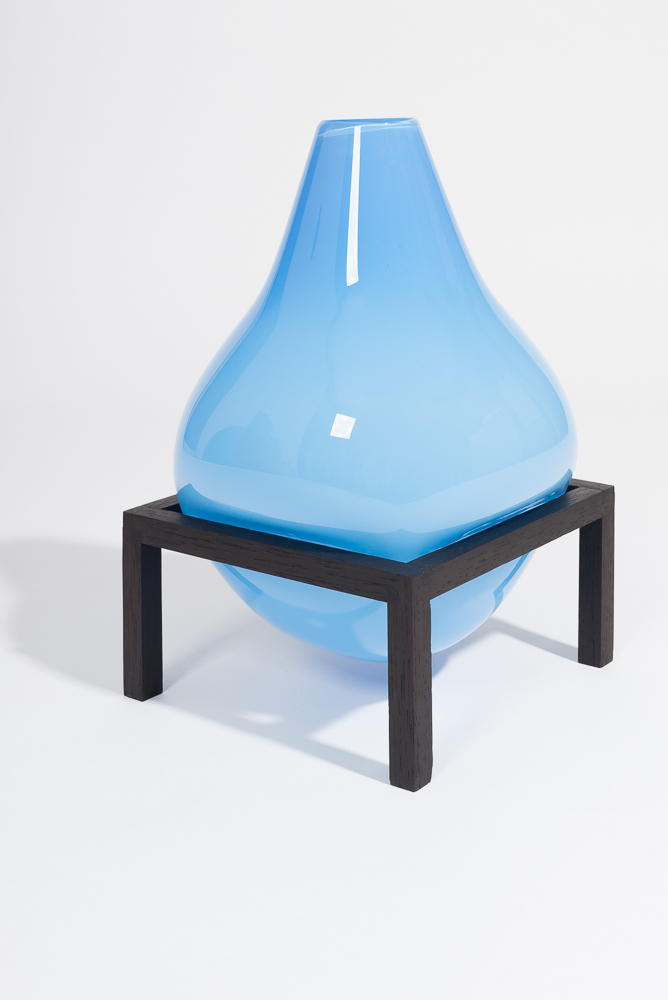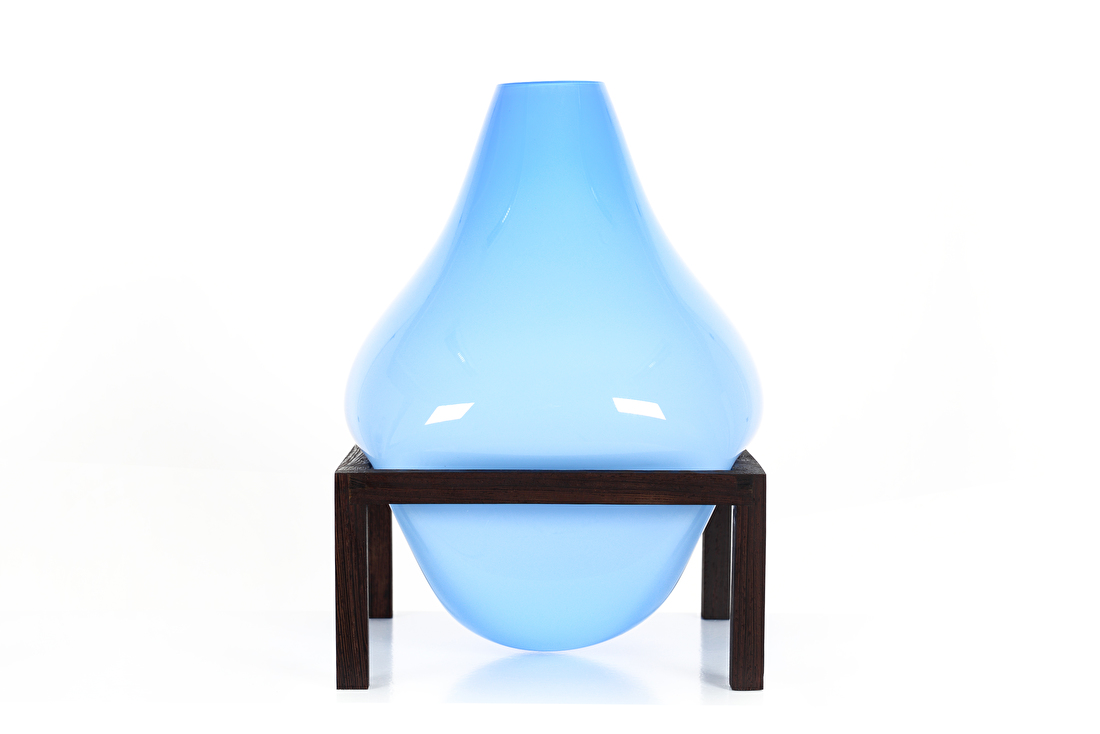 Blue Bubble Vase - low Base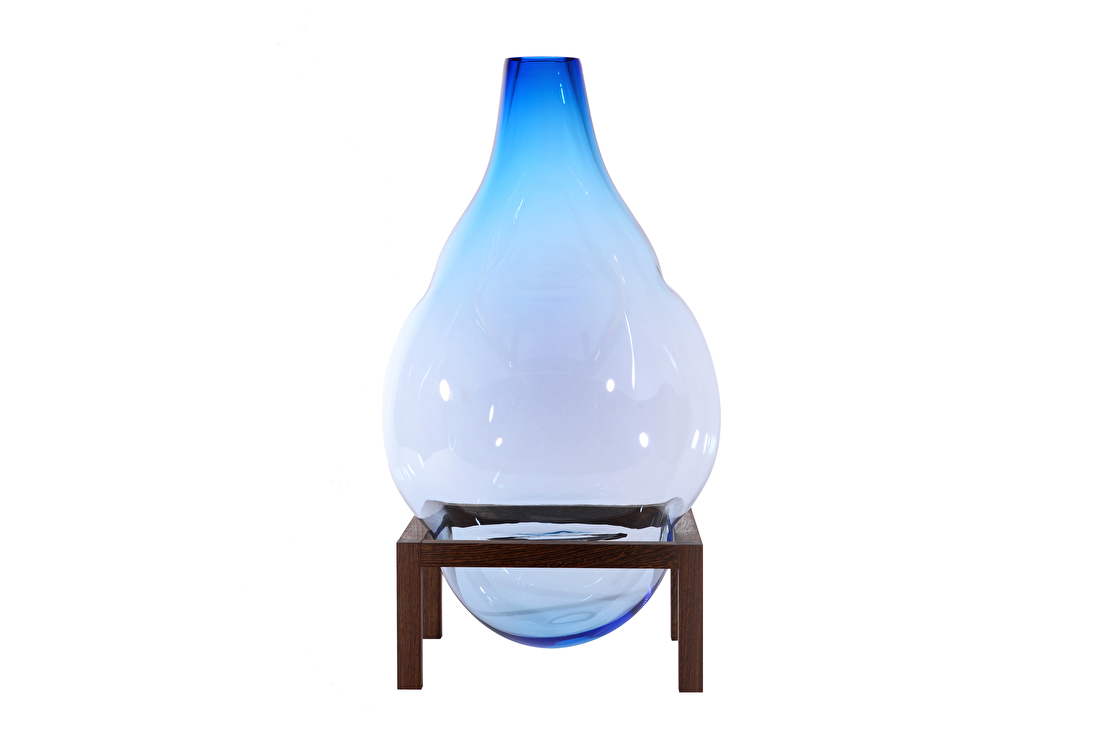 Blue Transparanet Bubble Vase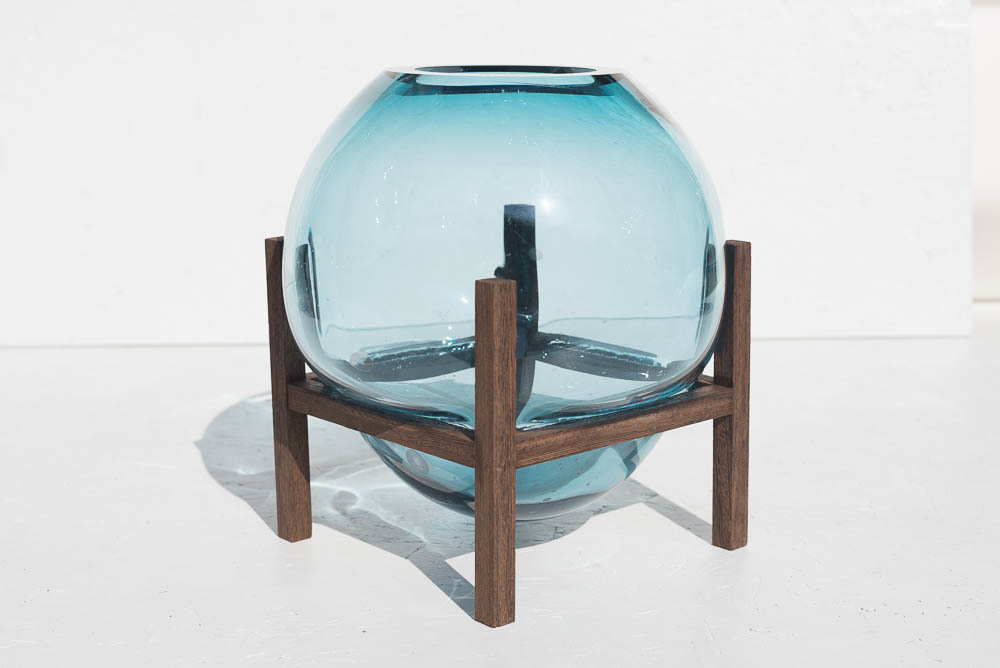 Ocean Blue Bubble Vase - Up & Down Base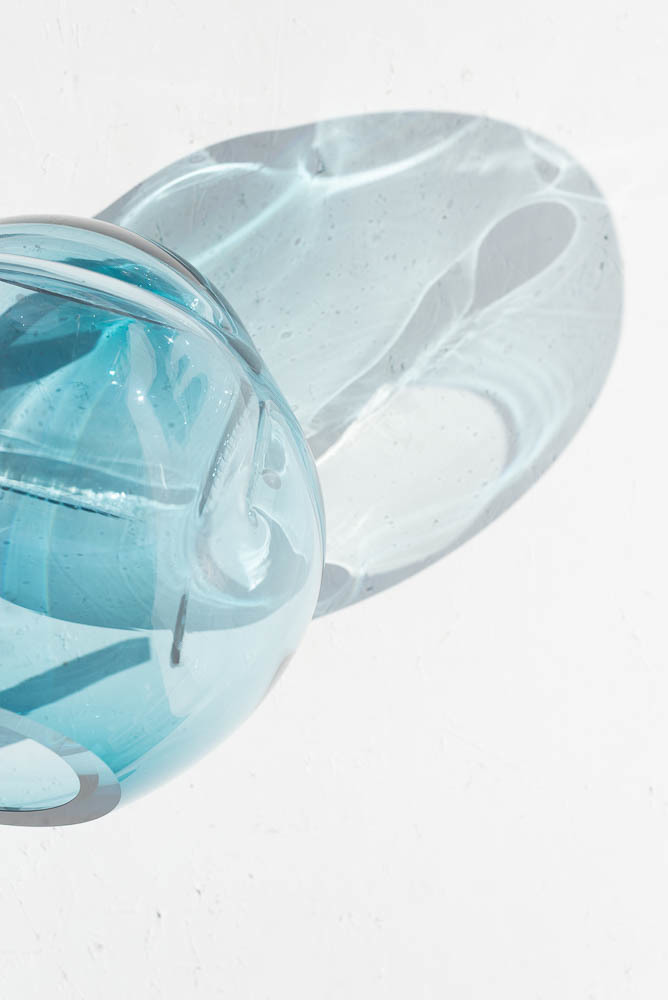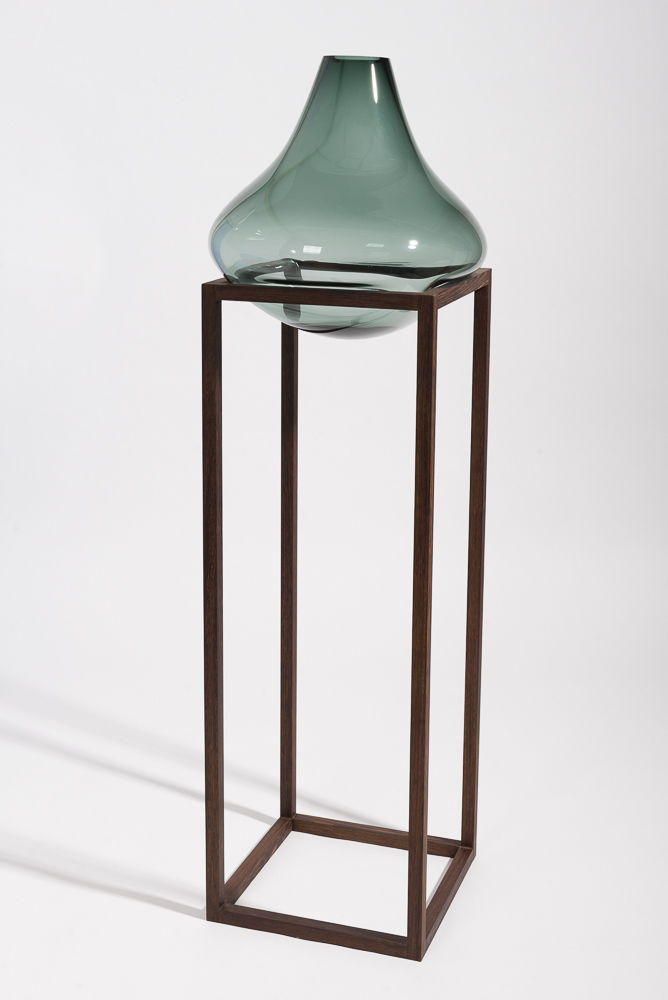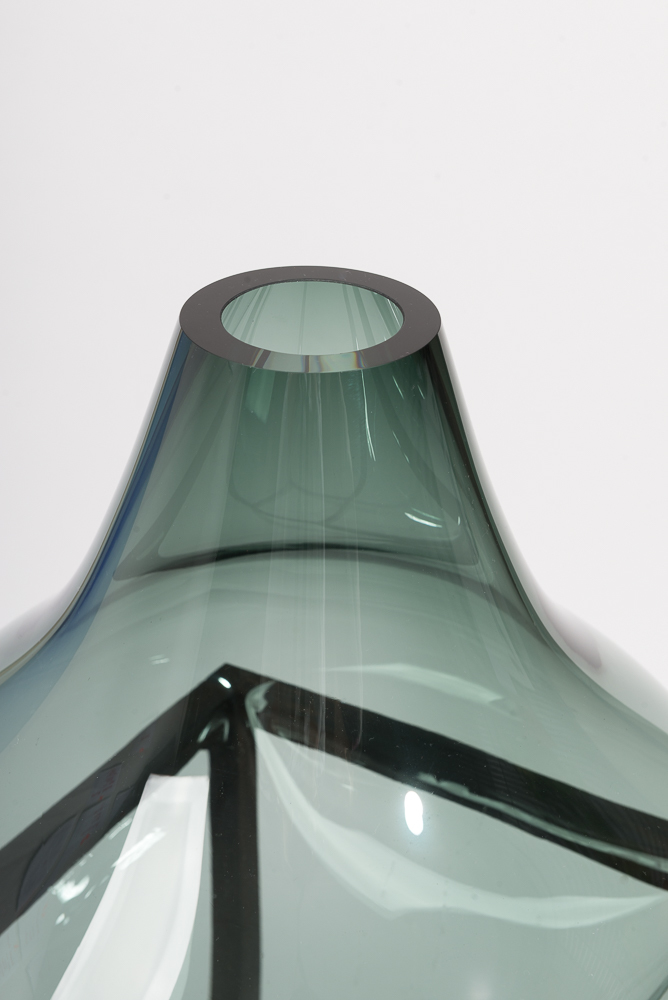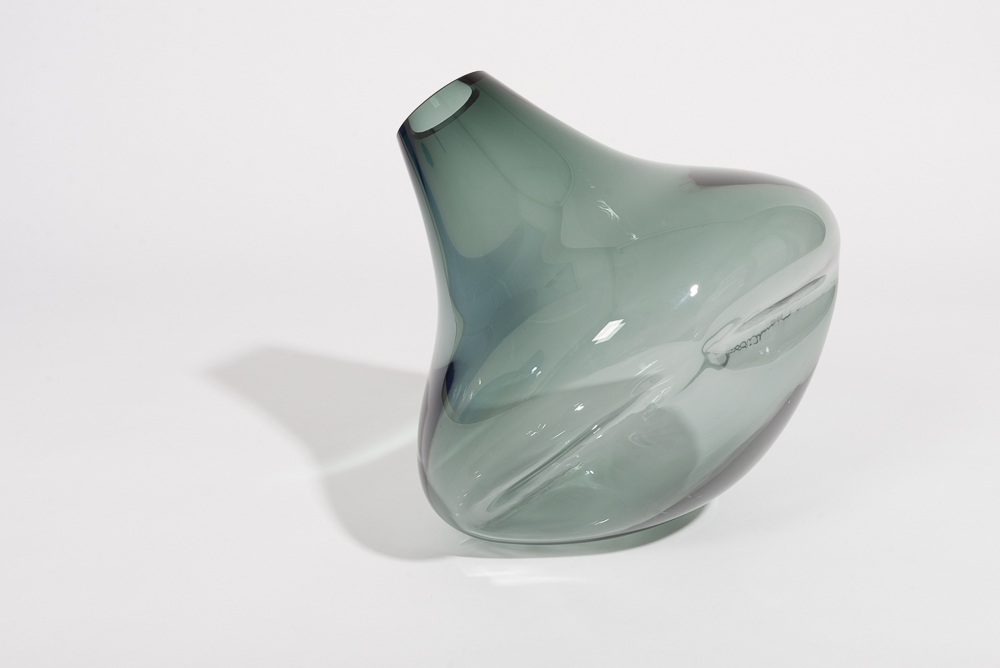 Bubble Vase on High Legs - High Base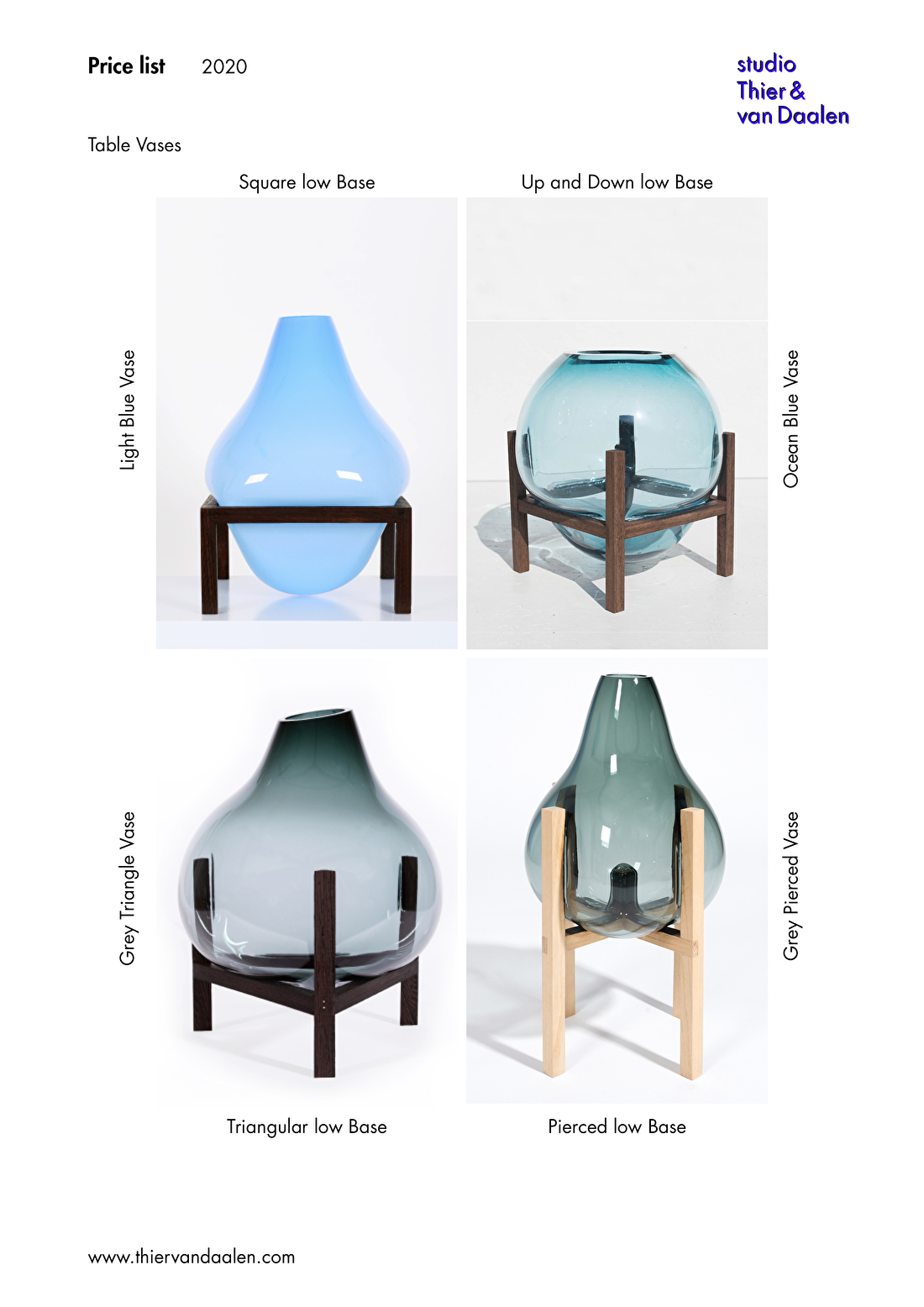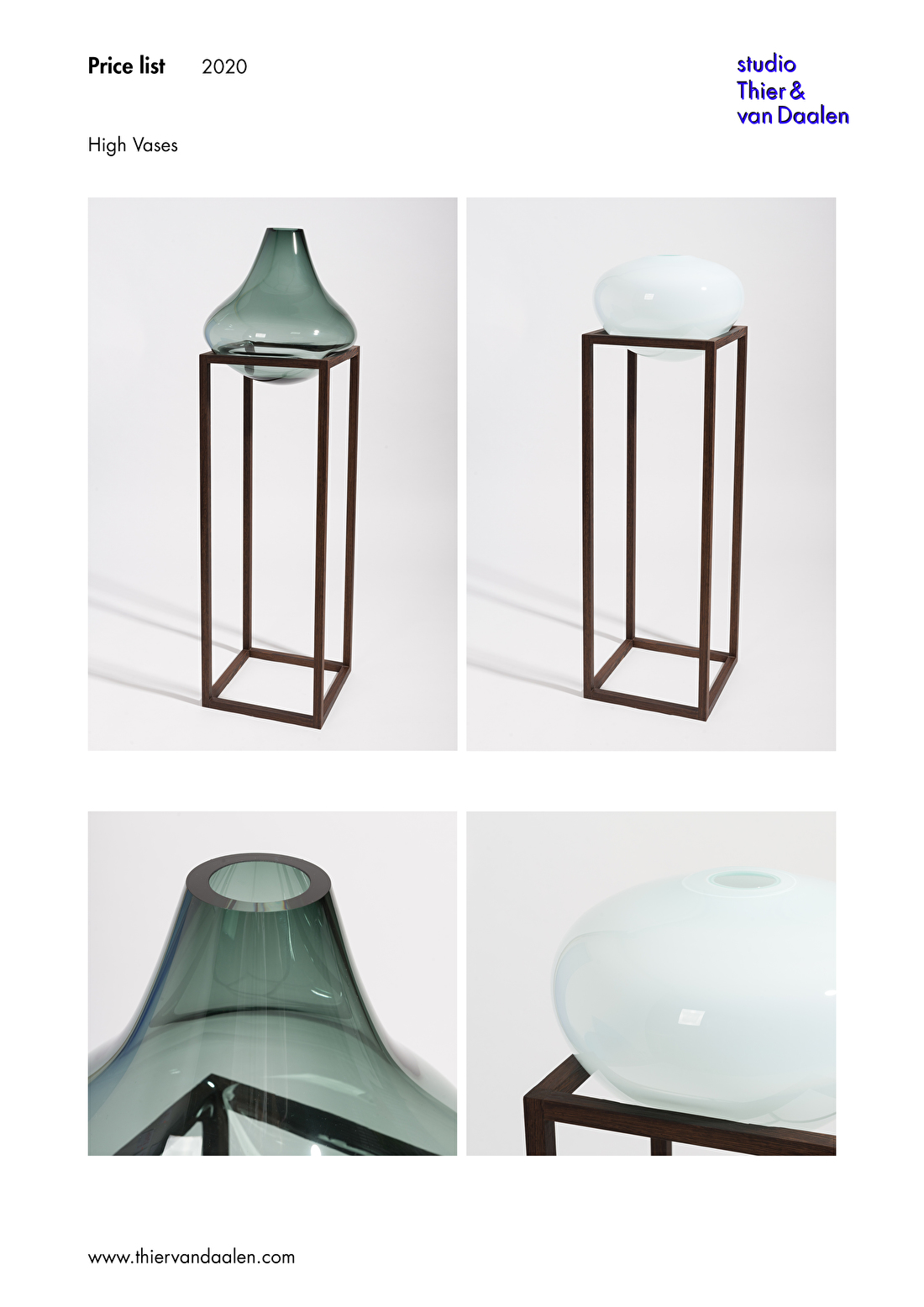 Round Square – Vases
glass blown vase as a colourfull showpiece in your home
materials: hand blown glass & Wengé, Ash or Walnut

variations: cabinet, light object, vessel, vase etc.

since 2014

made in the Netherlands

The Shanghai Museum of Glass has acquired the high standing cabinet of the series Round Square.
concept/idea
When blowing soap bubbles in the air Iris & Ruben had the dream to capture these temporary beauties in a tendril frame. The fascinating effect of a floating bubble which adapt to its surrounding until it snaps, was the inspiration for a new series of objects in glass combined with wood by Studio Thier&vanDaalen.
They came up with the idea to blow a round bubble of glass in a square frame made from wood. To challenge two ancient handcrafts; free glassblowing and fine woodworking. Fascinated by the two different materials with their own unique properties and treatments; when combined, they have to deal with each other.
Wet wood is commonly used as a mould in free hand glassblowing. But never as a definitive part of the end object. Iris and Ruben saw this as a beautiful element to use in the end result. The glass will mark the wood forever during blowing, therefor the wooden mould and its object in glass match perfectly together. With this new method Studio Thier&VanDaalen created different objects, to show your precious objects.
Order
We are happy to encourage and support this beautiful glassblowing handcraft in the Netherlands, as long as it is possible!
You can choose the colour of the glass;
Smoke Grey
Light Blue
Royal Blue
Ocean Blue
Black
Pink
Shape of the base:
Triangular low Base
Square low Base
Up & Down low Base
Pierced low Base
High Base
Coulour of the wood:
Ash (blond)
Walnut (brown)
Wenge (dark brown)
When you order a glass piece we put you on a list and when we have enough orders we will make your order. It can take a while, we try every 3 months ;-) but then you have your prefered colour & Shape!
We will always contact you if you have placed your order correctly and we keep you up to date!
Schedule:
At the end of February 2020 we are going to blow glass in the Netherlands, so place you order in time!