DOT necklaces
DOT necklaces by Studio Thier&vanDaalen
A play of fresh coloured geometric layers
The transparent and reflective quality of the Layer Layer jewellery will mix with clothing and skin colour into endless variations.
Choose one or more colour DOTS that suit you and we hang it on a silver or gold chain for you!
When the round colour filters are made form the series Interior Reflections, we have a lot of little left-overs. This was the point where we had the idea to make use of it and create a simple yet contemporary jewellery line!
By layering different geometric shapes and composing a collection of colour options, we kept on playing with the shapes to create the series Layer Layer!
Materials: acrylic left-overs, 925/- silver (100%) or gold plated necklace

Made in and shipped from Eindhoven, the Netherlands.

necklace 45 cm long (on order other sizes possible)

packed in a nice little gift box (see photos below)
DOT colours:
Satin Anthracite

Satin Pink

Green Glass Look

Iridescent
Square Iridescent

Royal Blue

Light Blue

Orange / Yellow

White
NEW: For extra Colour DOT's beads, click here!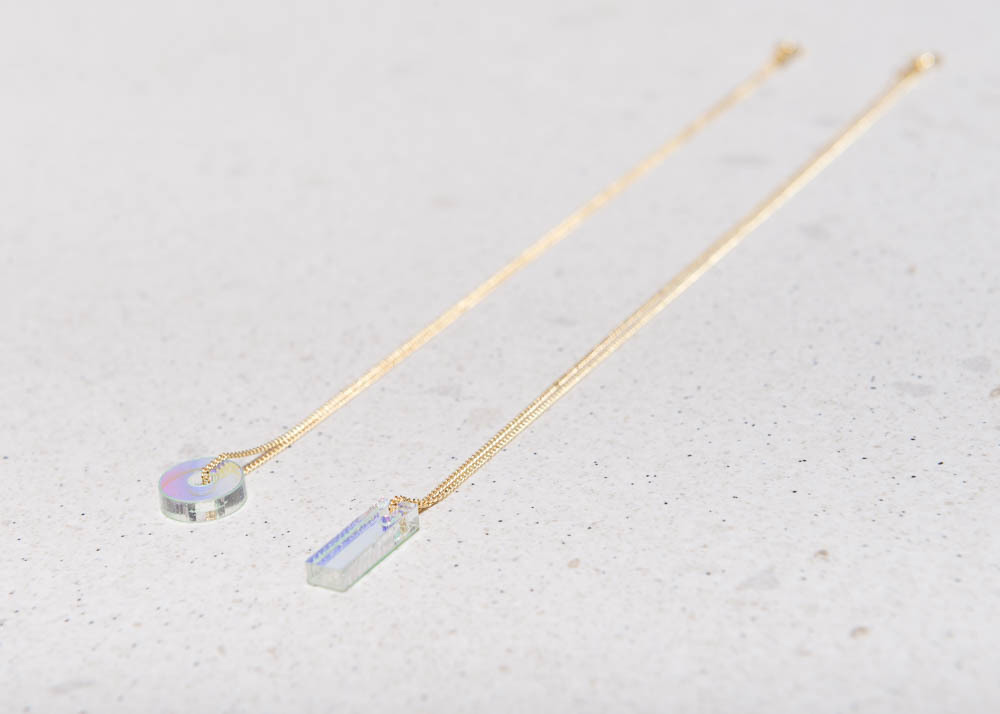 left: Iridescent DOT - right: Iridescent ROD (rectangle)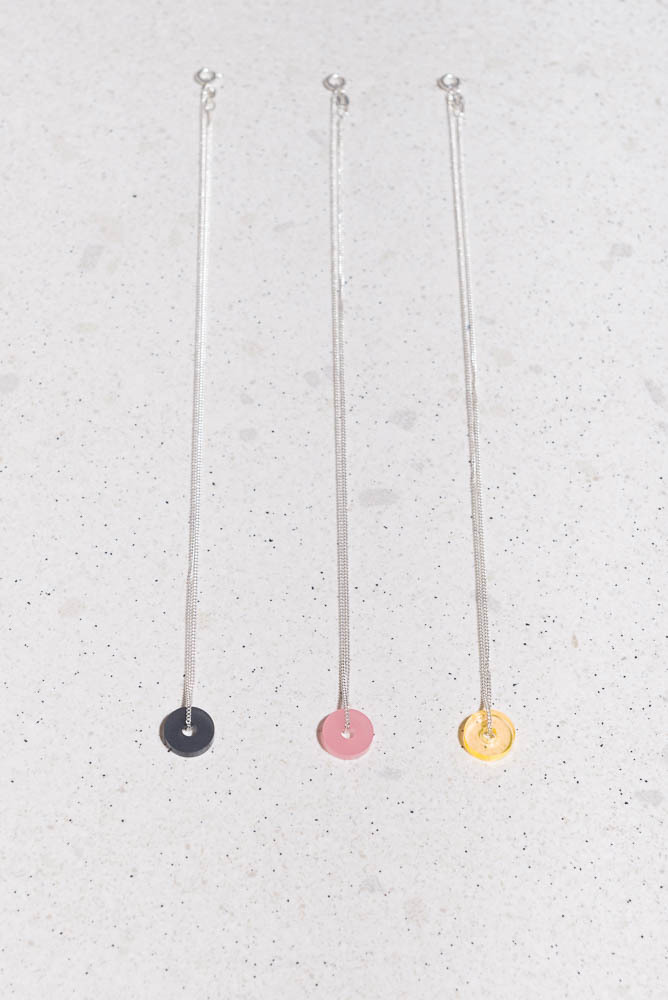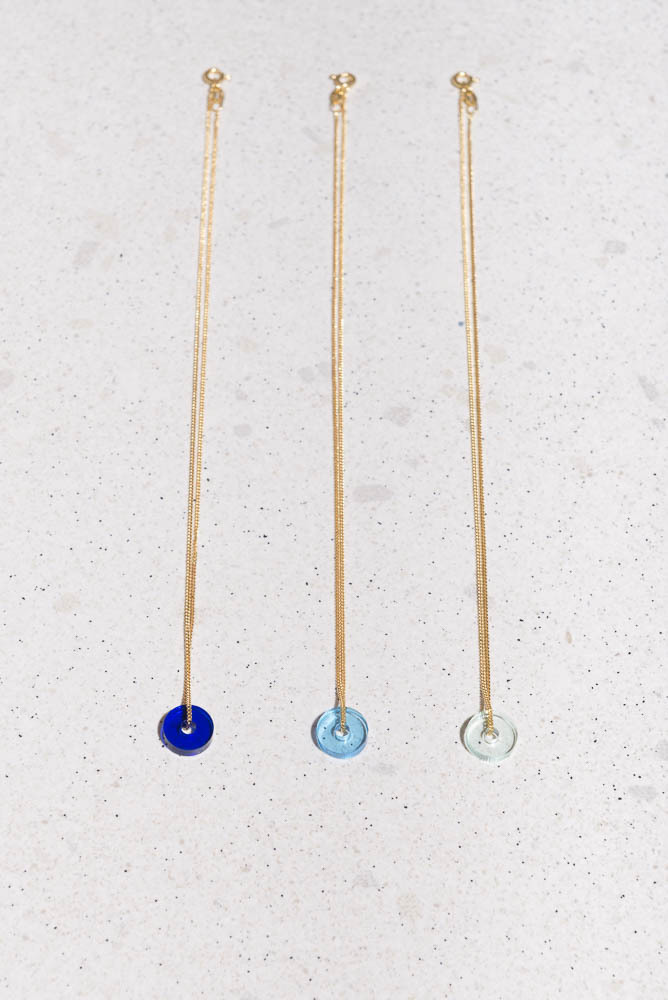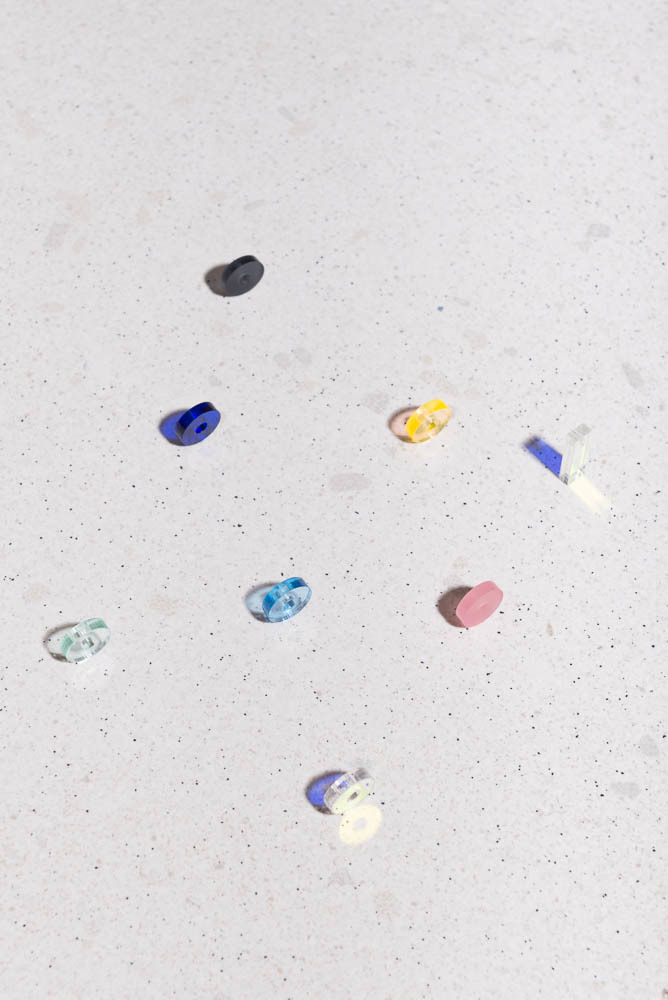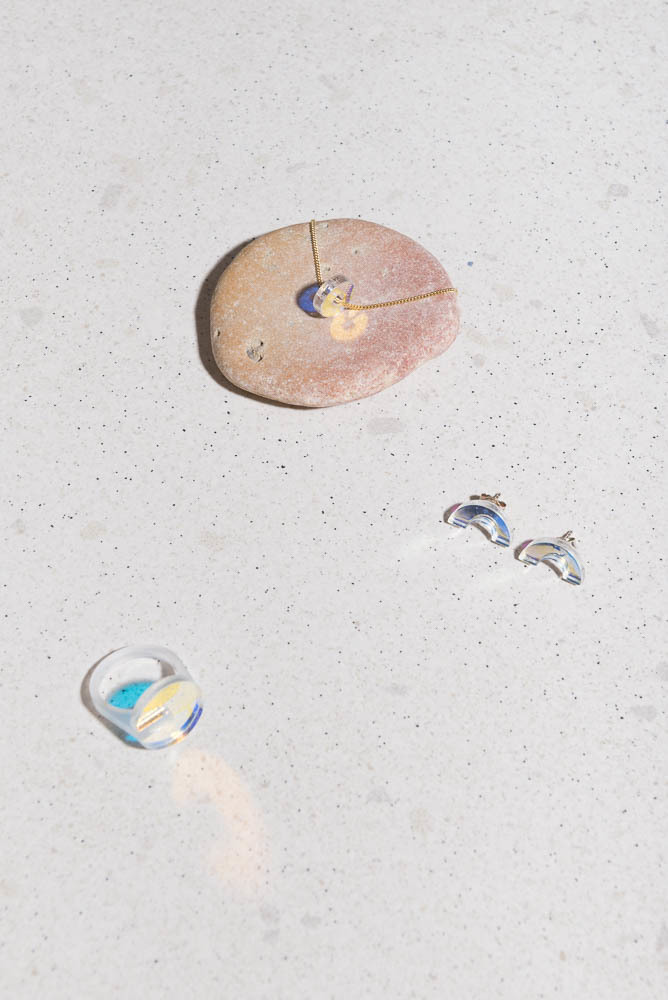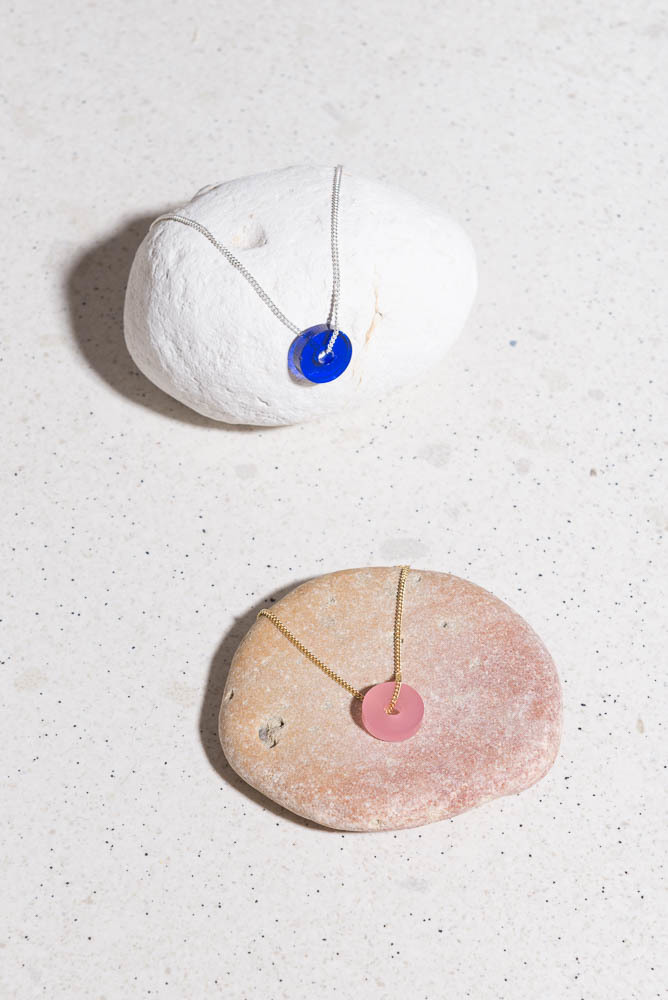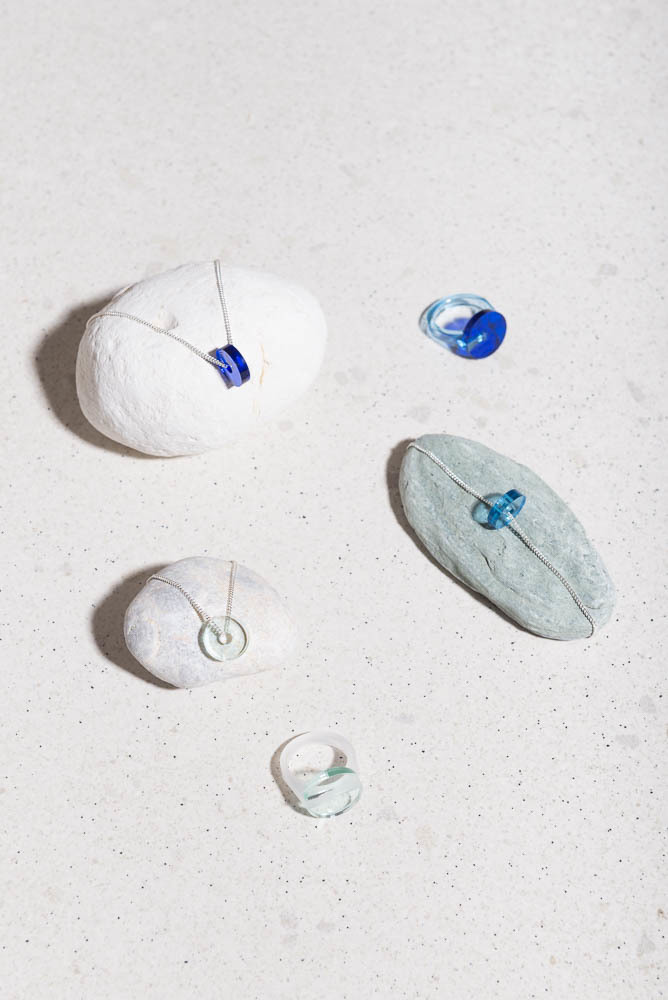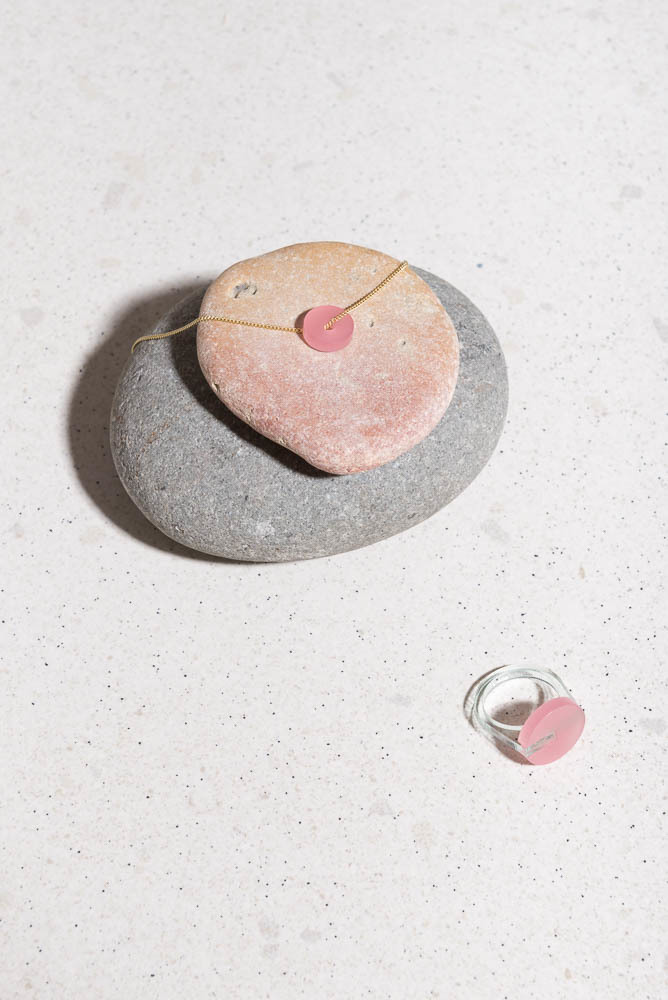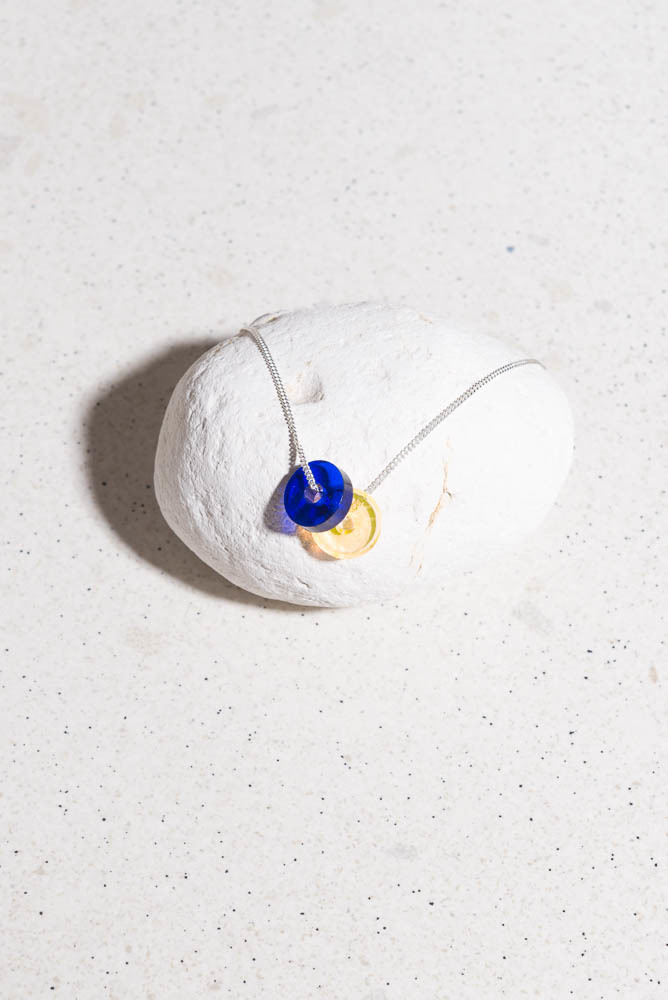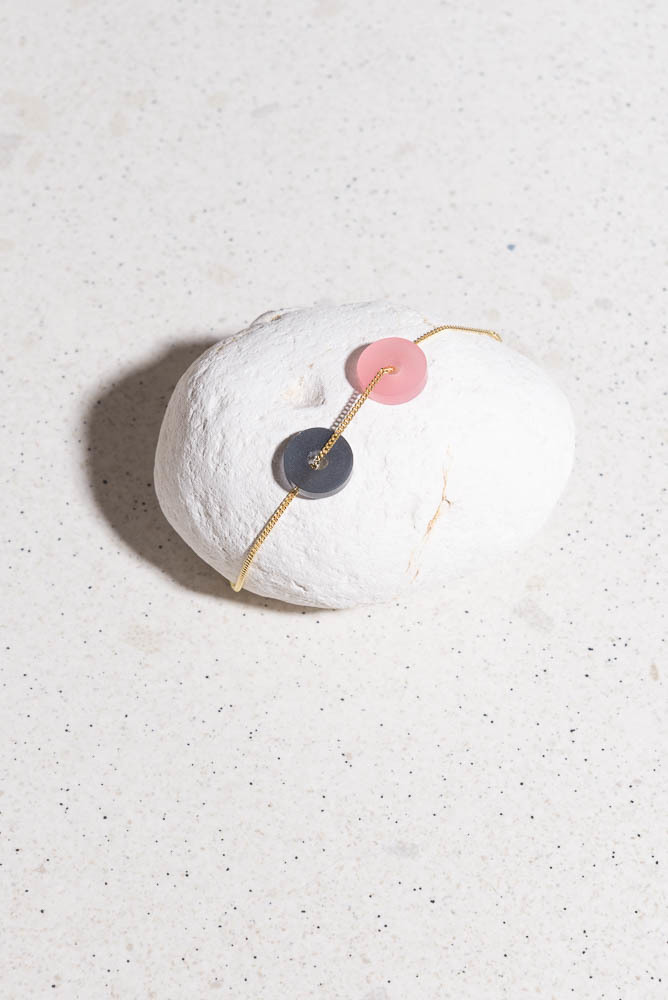 | Specification | Description |
| --- | --- |
| Length | 42 |
| Width | 1,2 |
| Height | 1,2 |