Star-Line Home
Soon, you will find all information here in English. For a complete webpage translation by Google, pls. click here (opens in a new window). Pls. be aware it might contain errors. Every Star-Line website page will refer you to the right Google translation.

To place an order with us, please click here.

If you have any questions, pls. contact us,
By e-mail:
info@star-line.nl.
By phone:
To our landline in the Netherlands: (0031) (0)76 410 00 12.
More information:
You will find more information on the website from SkySaver (in English).


Youtube videos:
Other sectors
Also for other sectors, like offshore, energy market, wind turbines, chemical industry, etc. you can contact us.
Official Partners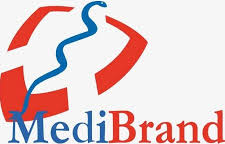 For Wallonia and Luxembourg:

Star-Line: official distributor of SkySaver for the Netherlands, Belgium and Germany. Authorised Nest Pro, Honeywell and Somfy installer.
Customer Support
+31(0)76 410 00 12
Monday-Friday:
8-22 hours
Saturday:
9-18 hours
Sunday
10-16 hours
The SkySaver Advantages
Gives you security and peace of mind;
Can save your life in an emergency;
Easy to use, without training;
The only emergency descent system on the market for everyone;
Can also be used for the new residents after you move;
Always works (no electricity required);
Increase your independence;
An extra argument when selling or renting your apartment;
7-year warranty can be extended up to 35 years!