Pearson English Readers
Presenting an unbeatable range of over 480 stories for kids, teens and adults across a range of genres and in a range of formats, Pearson English Readers are an ideal resource for language learners to experience the joy of reading.
Aanbieding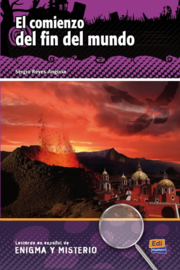 El comienzo del fin del mundo
€ 7,00
€ 6,30
Facebook
Wil je op de hoogte blijven van ons laatste nieuws? Check dan onze FaceBook pagina voor meer informatie!
Winkelwagen
Geen artikelen in winkelwagen.