Studio
Studio is the exciting new six-level course for adult learners from A1 to C1 (Beginner to Advanced), with an innovative lesson-based approach to topics. The Studio 'space' allows students to be creative and provides teachers with clear, easy-to-teach lessons. Three main lessons (two at Beginner) cover vocabulary, grammar and skills work. Video-based functional lessons (101 Things to do in English) and comprehensive Review lessons complete a course that gives students scope to be creative with language.
With each lesson linked to a different topic channel, Studio heightens student motivation and interest.
Topic variety with the 12 Studio channels.
Pairwork Activities also available on the Helbling Media App.
101 Things to do in English videos.
Videoscapes: place your students in the scene.
Video: video- and audio-based lessons in each unit.
Vocabulary Beats: downloadable audio tracks with words and phrases set to music.
Language studio: a complete reference for Writing, Vocabulary and Grammar.
e-book+ with extra interactive Reading and Listening activities.
Helbling Media App for Teachers
Studio Workbook
Winkelwagen
Geen artikelen in winkelwagen.
Aanbieding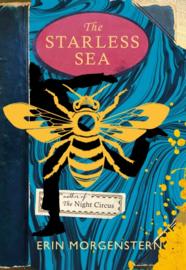 The Starless Sea
€ 22,60
€ 18,08