Talent
Algemeen
Niveaus: Level 1 (A2/B1), Level 2 (B1+), Level 3 (B2)
Voor: TTO
Onderdelen:
                Student's Book
                Workbook with Online Practice
                Teacher's Book and Tests
                Presentation Plus (whiteboard software)
Over Talent
Talent is een uitdagende methode die leerlingen voorbereidt op het communiceren in een internationale setting. Een combinatie van taal, life & academic skills en interessante onderwerpen bereiden leerlingen voor op studie, werk en reizen.
Meer informatie
Achterin het Student's Book vindt u onder andere Literatue en Research Skills, zowel als CLIL-opdrachten en Writing en Vocabulary Extensions. Online kunnen leerlingen extra opdrachten maken.
In uw Teacher's Book vindt u naast een Entry Test ook Grammar, Vocabulary, Skills en Cumulative Tests voor iedere unit. Revision en Extension werkbladen vindt u achterin uw Teacher's Book.
Presentation Plus geeft toegang tot de boeken, met interactieve opdrachten, plus audio- en videomateriaal.
Winkelwagen
Geen artikelen in winkelwagen.
Aanbieding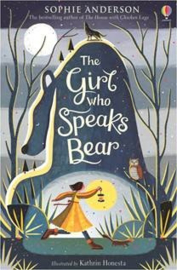 The Girl Who Speaks Bear
€ 9,30
€ 7,45