Power Up
Algemeen
Niveaus: Level 1 (pre-primary), Level 2 (A1), Level 3 (A1), Level 4 (A2), Level 5 (A2), Level 6 (B1)
Onderdelen:
Pupil's Book
Activity Book with Online Resources and Home Booklet
Teacher's Book
Teacher's Resource Book
Test Generator
Presentation Plus (whiteboard software)
Flashcards
Posters
Over Power Up
Power Up is een nieuwe methode waarmee voorbereid kan worden op de Young Learners Exams van Cambridge Assessment English. De methode geeft de perfecte start om leerlingen klaar te stomen voor de toekomst en het is de eerste methode die de nieuwe Cambridge Framework for Life Compentencies integreert.
Meer informatie
Power Up is in samenwerking gemaakt met Cambridge Assessment English, waardoor het officieel voorbereidingsmateriaal is voor de Young Learners Exams. Denk hierbij aan opdrachten en oefentoetsen.
Power Up is de eerste methode die de Cambridge Framework for Life Competencies integreert. Dit initiatief brengt denk- en leervaardigheden in kaart waarover leerlingen moeten beschikken en linkt ze aan verschillende levensfases.
Power Up bevat onder andere een Home Booklet zodat leerlingen samen met hun ouders kunnen oefenen.
Presentation Plus geeft toegang tot het boek, met interactieve opdrachten, audio- en videomateriaal en meer. Daarnaast is er een Test Generator beschikbaar waarmee u zelf toetsen kunt maken, waaronder ook oefentoetsen voor de Young Learners Exams.
Winkelwagen
Geen artikelen in winkelwagen.
Aanbieding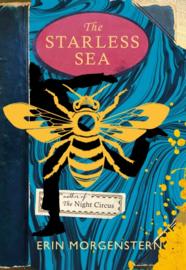 The Starless Sea
€ 22,60
€ 18,08