Kid's Box Updated Second edition
Algemeen
Niveaus: Starter, Level 1, Level 2 (pre-primary), Level 3 (A1), Level 4 (A1), Level 5 (A2), Level 6 (A2)
Onderdelen:
                Pupil's Book
                Activity Book with Online Resources
                Teacher's Book
                Teacher's Resource Book with Online Audio
                Class Audio CDs
                Flashcards
                Language Portfolio
                Presentation Plus (whiteboard software)
Over Kid's Box
Kid's Box leert Engels op een leuke en constructieve manier door middel van verhalen, liedjes en activiteiten. Vaardigheden, waaronder ook sociale vaardigheden en normen en waarden, worden met veel humor behandeld. Daarnaast bevat Kid's Box officieel voorbereidingsmateriaal voor de Cambridge Young Learners Exams.
Meer informatie
Kid's Box Updated Second Edition bevat het meest recente voorbereidingsmateriaal voor de reeds aangepaste Young Learners Exams van Cambridge Assessment English. Denk hierbij aan opdrachten en oefentoetsen.
Online Activities geven toegang tot extra oefeningen voor woordenschat, grammatica en vaardigheden.
Presentation Plus geeft toegang tot de boeken, met interactieve opdrachten, audio- en videomateriaal, toetsen en meer. Daarnaast is er een Test Generator beschikbaar waarmee u zelf toetsen kunt maken.
Winkelwagen
Geen artikelen in winkelwagen.
Aanbieding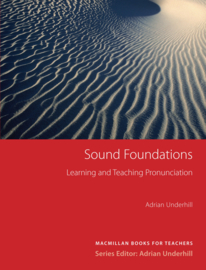 Sound Foundations Books for Teachers
€ 35,60
€ 30,75