Eyes Open
Algemeen
Niveaus: Level 1 (A1), Level 2 (A2), Level 3 (B1), Level 4 (B1+)
Voor: VMBO, HAVO, VWO
Onderdelen:
                Student's Book
                Student's Book with Online Workbook and Online Practice
                Workbook with Online Practice
                Workbook with Online Practice Dutch Edition
                Teacher's Book
                Presentation Plus (whiteboard software)
Over Eyes Open
Eyes Open is een methode gemaakt in samenwerking met Discovery Education. Het resultaat is een interactieve en speelse methode met veel authentiek videomateriaal. Met Eyes Open leren leerlingen over verschillende culturen over de hele wereld. De methode focust op communiceren en ontwikkeld 21st century skills.
Meer
In het boek vindt u onder andere projecten en CLIL-opdrachten. Online zijn er extra opdrachten te vinden voor de leerlingen. Als docent vindt u daar het toetsmateriaal, werkbladen op verschillende niveaus, puzzels en Engels-Nederlandse woordenlijsten.
Werk met de papieren boeken of kies voor het Online Workbook. Het voordeel van het Online Workbook is dat een groot gedeelte van de opdrachten automatisch nagekeken wordt, waardoor u als docent meer tijd overhoudt voor andere activiteiten in de les. Zowel het papieren als het online workbook werkt met een sterrensysteem dat de moeilijkheidsgraad aangeeft van de opdrachten.
Presentation Plus geeft toegang tot de boeken, met interactieve opdrachten, audio- en videomateriaal, toetsen en meer.
Winkelwagen
Geen artikelen in winkelwagen.
Aanbieding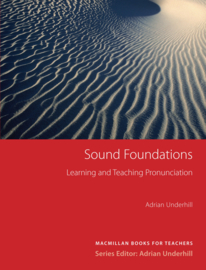 Sound Foundations Books for Teachers
€ 35,60
€ 30,75