Mouse & Me
Share the adventures of Daisy, Robin and their favourite toy, Mouse, as they dress up in different costumes and explore the world through imaginative play! This course takes a whole-child approach, embracing multiple intelligences to give every student the best start to their English learning journey.
• Encourages learning by doing with live action songs, an adorable puppet, fun craft activities, and 3D pop-outs.
• Packed with video to bring your classroom to life, including live-action songs, cross-curricular real world clips, story and song animations
• Cross-curricular Smart topics develop multiple intelligences.
• Review and My Book worksheets allow you to see evidence of learning throughout the year.
• Easy-to-teach methodology gives you all the support you need – optional phonics resources developed by phonics experts.
• The Student's Book Pack includes an access code for the Lingokids™ home learning app (live from September 2018), which extends students' contact with English beyond the classroom. With interactive games, videos and songs, the app provides an entertaining way for children to practise the language and skills they have learnt in class or at home!
Winkelwagen
Geen artikelen in winkelwagen.
Aanbieding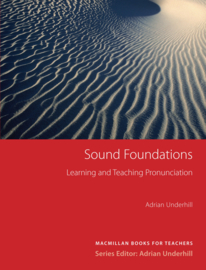 Sound Foundations Books for Teachers
€ 35,60
€ 30,75