Metro
An exciting new secondary course that reflects the lives of teenagers today and takes students on the next step of their learning journey to become confident, independent learners.The methodology is supportive with just the right amount of challenge, to ensure that students are ready to move up to upper secondary and are starting to become confident, independent learners. A wide range of resources will save teachers time, and ensure that Metro can work in any classroom.
• With quirky, fun topics, a fresh magazine-style layout and video in every unit, Metro reflects the lives of today's teenagers
• Metro was designed for digital natives – with the On the Move smartphone activities students can practise their English wherever they are.
• Effective reading syllabus with graded texts ensures students are challenged at just the right level.
• Editable unit tests, review tests and end of year tests, plus a variety of worksheets give teachers plenty of material to use all year
round.
• The Classroom Presentation Tool as part of the Teacher's Pack makes planning, setting up and running interactive lessons easier than ever before, and access to Online Homework saves hours of marking
Winkelwagen
Geen artikelen in winkelwagen.
Aanbieding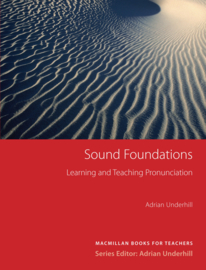 Sound Foundations Books for Teachers
€ 35,60
€ 30,75