Insight
insight will challenge, develop and inspire your students as well as equip them with the skills they need for lifelong learning.
• Thought-provoking topics and information-rich texts challenge students' opinions, educate them about the world they live in and inspire classroom discussion.
• A coherent and systematic vocabulary syllabus, Vocabulary insightpages, and a ten-page Vocabulary bank explore vocabulary in greater depth.
• Culture pages in every unit and related DVD material broaden students' understanding of the customs, traditions and history of English-speaking countries.
• All school-leaving exam topics are covered, and exam-like tasks throughout help prepare students for their exam.
Winkelwagen
Geen artikelen in winkelwagen.
Aanbieding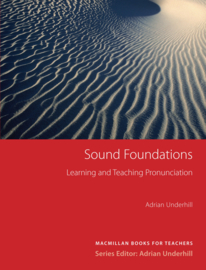 Sound Foundations Books for Teachers
€ 35,60
€ 30,75